Route 66 and Roy's Motel & Café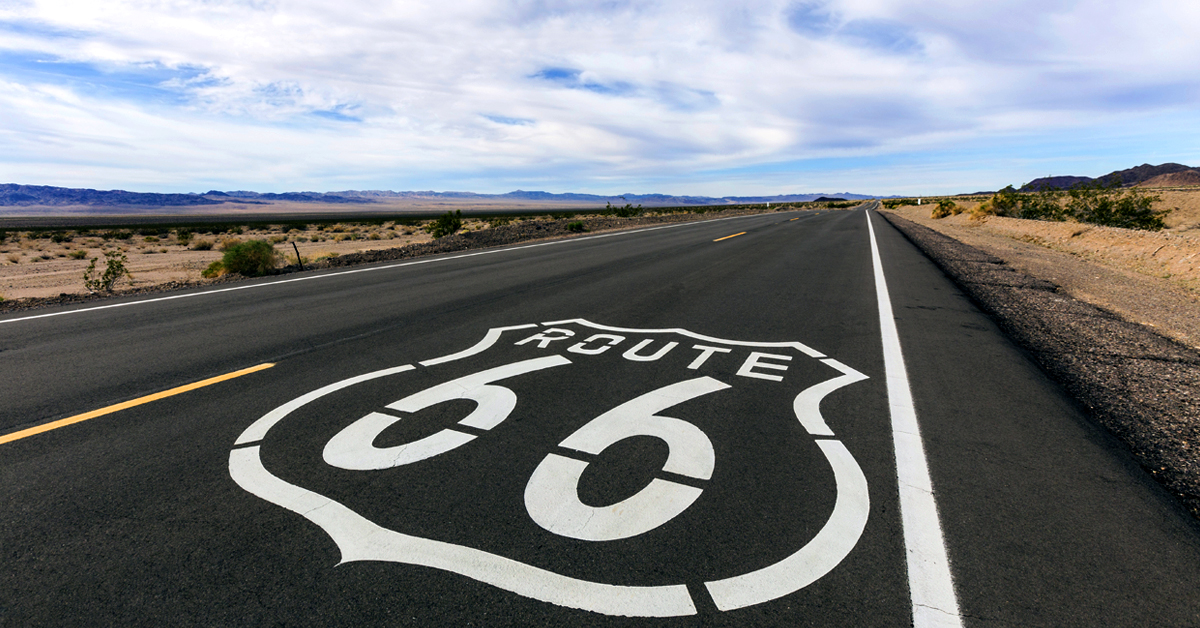 Roy's Motel & Café is a Classic Route 66 Attraction for Travelers
Roy's Motel & Café is a Classic Route 66 Attraction for Travelers from all walks of life. Every American knows that one of the most historic travel ways of the United States is Route 66.
It's graced the presence of thousands of movie stars and has become an iconic symbol of tradition in the country. 
The "American Mother Road" has seen quite a bit of history unfold over the last almost hundred years, including the constant success charm of Roy's Motel & Cafe.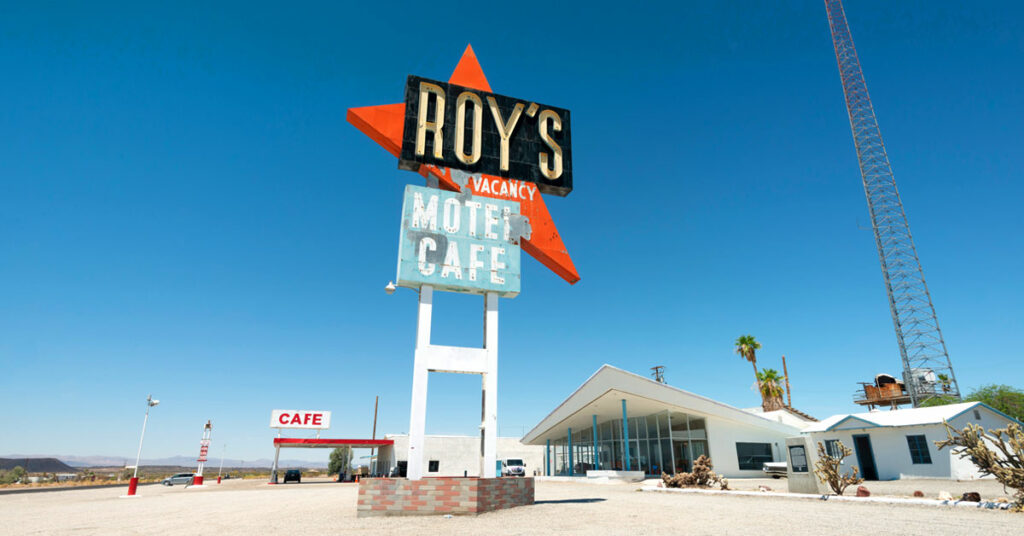 Roy's Motel & Cafe's 50ft tall neon sign
Roy's Motel & Cafe's 50ft tall neon sign can be seen from miles away, serving as a token of strength and 50s lore across the highway. Since the erection of the sign-in 1959, Roy's Motel and Café has continued to hold on to their mid-20th-century roots.
Some notable events that happen at Roy's Motel & Cafe each year are:
The "Amboy Fly-In"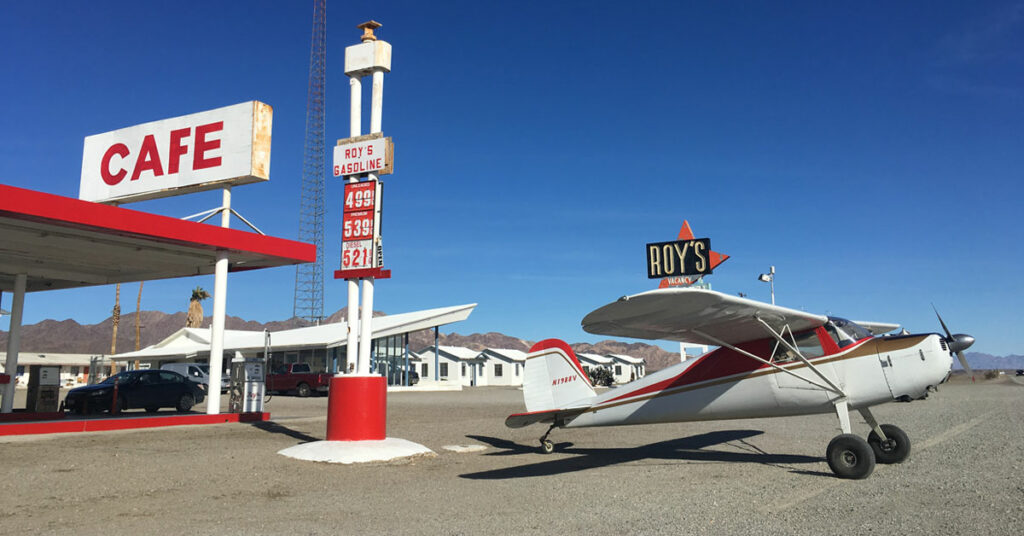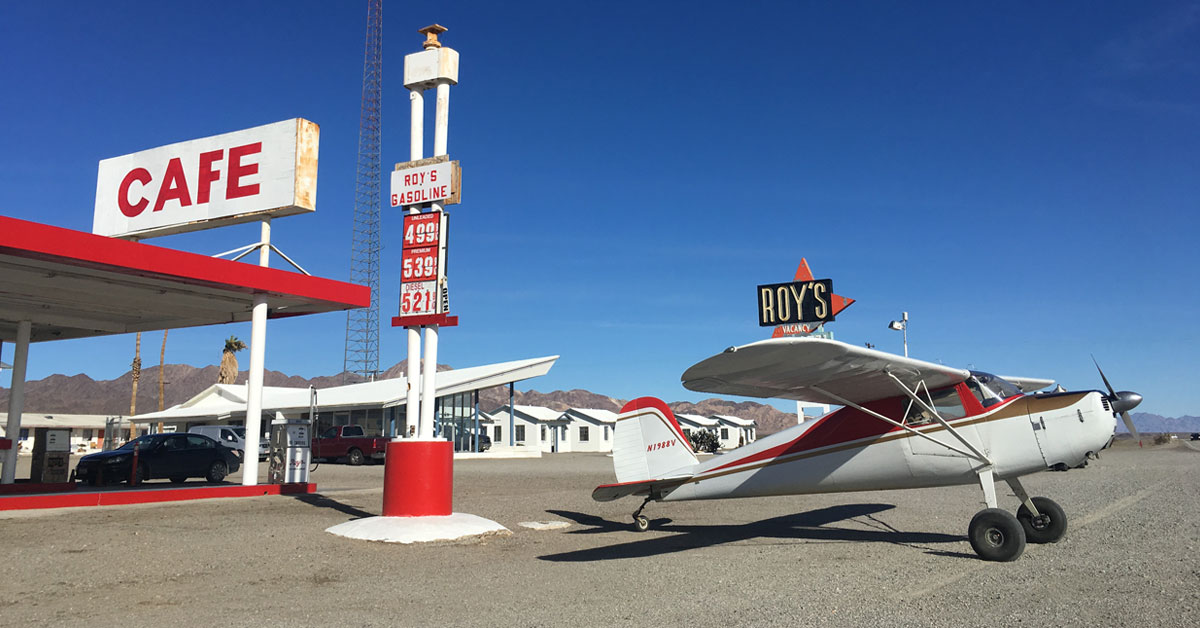 The "Amboy Fly-In" where dozens of planes land on the strip on land behind the cafe, pulling in quite a crowd to watch the event. Many small planes with their flying enthusiast pilots land in the ghost town of Amboy each year, sharing images and videos online to document the experience.
The Laughlin River Run
The Laughlin River Run where, every year on their way to Laughlin Nevada, hundred of motorcyclists will have a stop at the cafe to fuel up their bellies and their bikes.  Don't worry, these are actual motorcyclists, not the ghost riders you'd expect to see in an abandoned town. 
A Travelers' Route 66 Attraction
Amboy, California is quite the town to visit, expect to see travelers from all walks of life that have stopped for cold refreshments, to put gas, or simply to take photos and videos of this famous and charming town. 
Come Visit Roy's Motel & Cafe
Take a trip down Route 66 and go back to a simpler time – when life was slower, easier, and we weren't owned by our devices. Come visit Roy's Motel & Cafe and become a part of history.